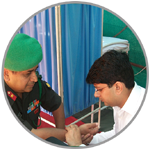 2.5 Lakhs+ patients treated
2.5 Lakhs+ Kidney patients treated globally without any artificial procedures.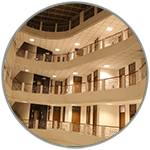 Dedicated Indoor Wing
Biggest Infrastructure with Indoor Facility, Panchkarma, Yoga.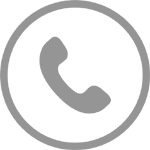 24x7 Helpline
Online/Telephonic/Personal Consultations Through 24*7 Helplines
ALBUMINURIA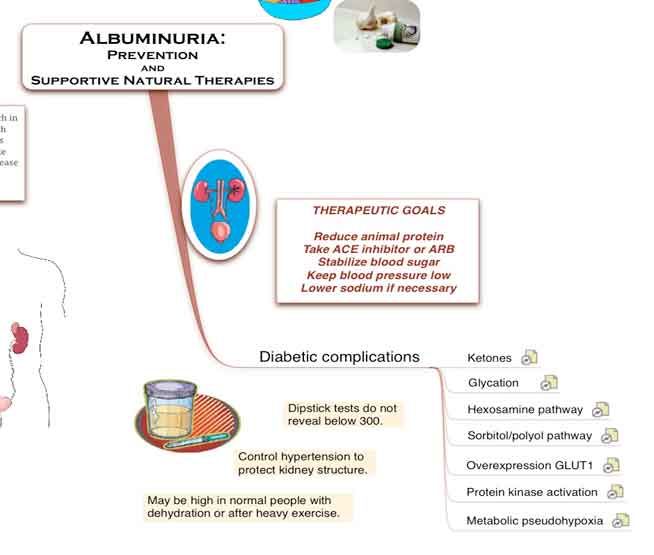 Albuminuria is a pathological condition wherein albumin is present in the urine. It is a type of proteinuria.
SYMPTOMS
Heavy whitish foam in urine.
MEASUREMENT
The amount of protein being lost in the urine can be quantified by collecting the urine for 24 hours, measuring a sample of the pooled urine, and extrapolating to the volume collected.
CAUSES
The kidneys normally do not filter large molecules into the urine, so albuminuria can be an indicator of damage to the kidneys. It can also occur in patients with long-standing diabetes, especially type 1 diabetes.

Causes of albuminuria can be discriminated between by the amount of protein excreted
The nephrotic syndrome usually results in the excretion of about 3.0 to 3.5 grams per 24 hours
Nephritic syndrome results in far less albuminuria.
Microalbuminuria (between 30 and 300 mg/24h,[1] mg/l of urine[2] or µg/mg of creatinine[3]) can be a forerunner of diabetic nephropathy.
AYURVEDIC TREATMENT
In Allopathy, proper cause as well as cure of the disease is not known and the line of treatment is the administration of various kinds of corticosteroids which temporarily decrease the excretion of protein in the urine and hold for a while, further complications associated with it. Immunosuppressive drugs are given to stop proteinuria in some patients, but once the treatments have ended proteinuria will continue. The drugs may sometimes damage the patient's kidneys even more. Whereas in Ayurveda, we dig at the cause of the disease to treat the underlying cause and not just try to suppress the symptoms. Patients can have a remission after a period of steroid therapy. However, frequent relapse is a typical sign of Nephrotic Syndrome. So, there is no long term sustainable results and cure of Nephrotic Syndrome available in Allopathy.
Ayurveda believes that this condition is caused due to the vitiation of Pitta dosha in the body and various Pitta normalizing medications are used in the treatment of the sameAyurvedic treatment is a traditional treatment in India and works on the principle of targeting the cause and not symptoms, taking into consideration the prakriti and dosha equilibrium of the patient.
Our Videos
Kidney Treatment in Ayurveda
---