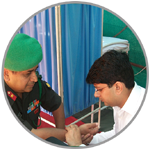 2.5 Lakhs+ patients treated
2.5 Lakhs+ Kidney patients treated globally without any artificial procedures.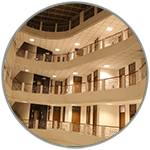 Dedicated Indoor Wing
Biggest Infrastructure with Indoor Facility, Panchkarma, Yoga.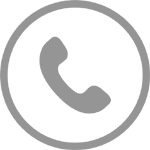 24x7 Helpline
Online/Telephonic/Personal Consultations Through 24*7 Helplines
PYELONERPHRITIS
Pyelonephritis is a type of urinary tract infection (UTI) that affects one or both kidneys
Acute pyelonephritis is a potentially organ- and or life-threatening infection that often leads to renal scarring. Acute pyelonephritis results from bacterial invasion of the renal parenchyma. Bacteria usually reach the kidney by ascending from the lower urinary tract. Bacteria may also reach the kidney via the bloodstream. Though many bacteria and viruses can cause pyelonephritis, the bacterium Escherichia coli is often the cause. Bacteria and viruses can move to the kidneys from the bladder or can be carried through the bloodstream from other parts of the body.
Reflux of infected urine into the renal pelvis is the usual mechanism. Causes include obstructive uropathy, struvite calculi, and, most commonly, vesicoureteral reflux (VUR).
Pathologically there is atrophy and calyceal deformity with overlying parenchymal scarring. Chronic pyelonephritis may progress to chronic kidney disease. Patients with chronic pyelonephritis may have residual foci of infection that may predispose to bacteremia or, among kidney transplant patients, seed the urinary tract and transplanted kidney.
Symptoms of pyelonephritis
Symptoms of pyelonephritis can vary depending on a personís age and may include the following:
fever
vomiting
back, side, and groin pain
chills
nausea
frequent, painful urination
In Allopathy, Antibiotics are given to patients to treat the condition which may be taken for several weeks. In addition to antibiotics, surgery may be necessary to treat the following manifestations of acute pyelonephritis:
Renal cortical abscess (renal carbuncle): Surgical drainage (if patients do not respond to antibiotic therapy); other surgical options are enucleation of the carbuncle and nephrectomy
Renal corticomedullary abscess: Incision and drainage, nephrectomy
Perinephric abscess: Drainage, nephrectomy
Calculi-related urinary tract infection (UTI): Extracorporeal shockwave lithotripsy (ESWL) or endoscopic,percutaneous, or open surgery
Renal papillary necrosis: CT scan ? guided drainage or surgical drainage with debridement
Xanthogranulomatous pyelonephritis: Nephrectomy
OUR CONCEPT:
According to Ayurveda this disease is caused by the blockage of minute body channels called srotas. The body channels, mutravaha srotas, carry urine and are responsible for the flow of liquid into and out of the kidneys. If there are blockages in the incoming and outgoing channels, multiple problem occurs. Our medicines contain herbs that work as anti-inflammatory and anti-allergic.
Also, the herbs effectively relieve the pain that are a result of the disorder and bring about balance and health. Recurrence of UTI is a common challenge and the conventional antibiotics in Allopathy, have little role to prevent the recurrence. However, Ayurveda proves very effective in controlling, reducing the frequent attacks of UTI. We study the prakriti, the vitiated energies to check the underlying cause of recurrence of UTIs and bring harmony to the overflowing energy to maintain equilibrium
Our formulations are 100% pure and prepared after passing through host of stringent tests that assure their quality. Our products are prepared under hygienic GMP environment and we ensure every quality check before these products are delivered at the doorstep of the patient.
Our Videos
Kidney Treatment in Ayurveda
---